Share an anecdote around the campfire
Posted:
Fri Aug 04, 2017 10:07 am
It's far past the mortal mans (or womans) bedtime ... we're in the middle of nowhere ... perhaps some place like the Schwarzwald (Black Forest in Germany) ... and all you have around you are: your favorite fellow forum members, your drink/drug of choice, your thoughts (uh-oh), a clear sky full of other worlds, and last but not least, a roaring campfire. The night is young, the air is crisp, and the mood is calm. Share with us, an anecdote from your life ... one that is funny, insightful, nostalgic, touching, entertaining, or any combination thereof.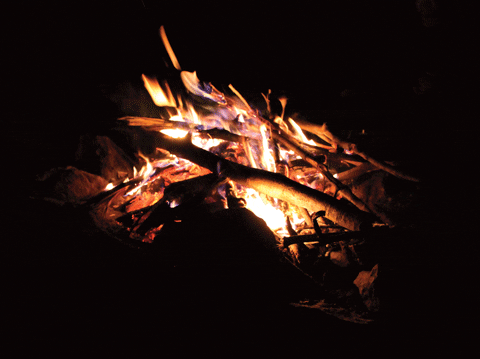 In college, I was hanging out with a bunch of friends, one evening ... most of them belonged to a Russian rock band. We were at the cafeteria and waiting in line to get some snacks. Alex, pointing at a muffin, looked at me and said, "A plate of food will never say "no" to you." I can't remember for certain, but I think that his comment about food followed a conversation about college girls